10 Things to Consider When Looking For Office Space in Mayfair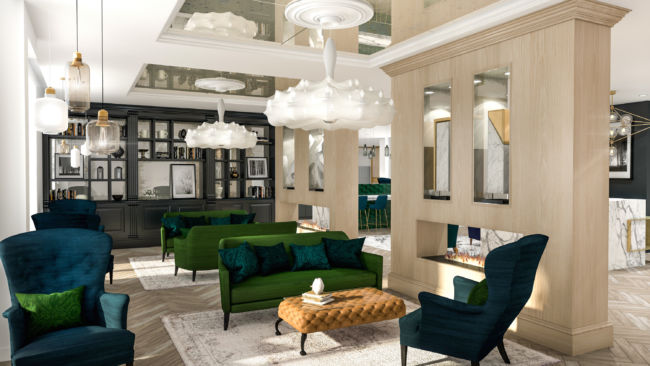 10 Things to Consider When Looking For Office Space in Mayfair
A Guide to Offices in Mayfair
Mayfair is not only a prestigious residential area but also a prime location for businesses, boasting a thriving commercial scene. If you're looking for office space in Mayfair, this guide will help you navigate through the options and make an informed decision:
Location: Mayfair is situated in the heart of London, making it a highly sought-after business address. Its central location offers excellent connectivity to other key areas in the city, as well as convenient access to transportation hubs such as Bond Street and Green Park underground stations.
Types of Office Space: Mayfair offers a range of office space options to suit different business needs. These include traditional leased offices, serviced offices, co-working spaces, and virtual offices. Consider your requirements, budget, and desired level of flexibility when choosing the type of office space that suits your business best.
Serviced Offices and Co-working Spaces: Serviced offices in Mayfair provide fully furnished and equipped workspaces with flexible lease terms. These spaces typically include amenities such as reception services, meeting rooms, high-speed internet, and communal areas. Co-working spaces offer a collaborative environment, fostering networking opportunities with like-minded professionals.
Prestigious Addresses: Mayfair is synonymous with luxury and exclusivity, so having an office in this neighborhood can enhance your business's image. Look for offices in prestigious addresses such as Berkeley Square, Grosvenor Street, or Hanover Square to make a statement and attract potential clients or partners.
Amenities and Facilities: Consider the amenities and facilities provided within the office building or complex. Look for features like onsite IT support, conference facilities, breakout areas, and access to communal spaces. Having access to these amenities can add value to your business operations and enhance productivity.
Networking Opportunities: Mayfair is a hub of business activity, attracting a diverse range of professionals from various industries. Opting for office space in Mayfair can offer excellent networking opportunities, allowing you to connect with potential clients, partners, and industry peers.
Nearby Amenities: Mayfair boasts a wealth of amenities in close proximity to office spaces. Take advantage of the neighborhood's upscale restaurants, cafes, bars, and luxury retail stores, which can be ideal for client meetings, team lunches, or after-work socializing.
Transportation and Accessibility: Consider the transportation options available in Mayfair, ensuring easy access for both employees and clients. The neighborhood is well-served by public transportation, including multiple underground stations and bus routes. Additionally, proximity to major road networks and nearby parking facilities may be important factors to consider.
Expansion Opportunities: If your business has plans for future growth, consider office spaces that offer the flexibility to expand within the same building or complex. This will save you the hassle of relocating and allow for seamless expansion as your business evolves.
Professional Services and Support: Mayfair is home to a wide range of professional services, including law firms, financial institutions, and marketing agencies. Having access to these services within the neighborhood can be beneficial for your business, providing opportunities for collaboration and professional support.
Remember to thoroughly research and visit different office spaces in Mayfair to evaluate their suitability for your business needs. Consider factors such as lease terms, pricing, amenities, location, and the overall atmosphere that aligns with your company's values and objectives. With its prestigious reputation and central location, Mayfair offers a unique and advantageous setting for your business operations.
If you are looking for serviced offices in Mayfair please contact us on 0203 633 2373 to speak to one of our Mayfair office space specialists, and take advantage of our experience and free office search service.