BE Offices expands with four new business centres in London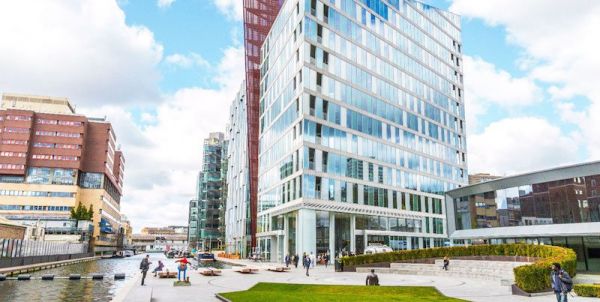 Brexit caused uncertainty for many a business but not for London's 2nd largest independent serviced office provider BE Offices. On July 15th they announced a £9m investment as they purchased and opened four new business centres as well as expanding an existing centre. The expansion forms part of BE's stated five year growth programme.
As a result of this expansion the total number of BE business centres grew to 17, its portfolio increased by over 100,000 sq ft to 857,000 sq ft and total workstations grew to almost 14,000. The acquisition didn't simply grow the portfolio it also broadened BE's central London coverage away from its traditional City base and into Paddington, Victoria, Euston and Docklands.
David Saul, BE's Managing Director, said: "There is no doubt that the EU referendum result has created huge uncertainties for businesses both large and small. However we see this as a major opportunity to satisfy the increasing demand from both large corporates and SMEs alike with quality flexible offices backed up by award winning service.
"Companies requiring additional space but are nervous of committing to fixed term FRI leases in the present uncertain economic climate are able to take short term high quality accommodation for as long as they need – whether that be for a few months or a few years.
"This acquisition enables us to expand both our portfolio of centres and our geographic spread away from the City to other key central London business districts and importantly represents a major step in fulfilling our stated five-year expansion programme. This we aim to achieve through both organic growth as well as acquisition."
The largest of the new centres is at 83 Victoria Street, SW1, and is close to a number of major new developments which are attracting a wide range of tenants to an area traditionally dominated by Government and government related occupiers. Arranged over seven floors, amounting to 41,670 sq ft, the centre provides a total of 618 workstations and six meeting rooms.
The Euston centre is close to the station in Evergreen House North, Grafton Place, NW1. It comprises 22,000 sq ft over five floors and provides a further 303 workstations.
The third centre is at 5 Harbour Exchange, Canary Wharf, E14 and comprises 14,400 sq ft over two floors with a total of 254 workstations.
The fourth centre is at 5 Merchant Square, Paddington, W2. The 28,000 sq ft centre occupies the top four floors of a modern office building overlooking Paddington Basin, provides 381 workstations as well as four large meeting rooms and has been fitted out to an extremely high standard.
Located in the same building as one of Marks & Spencer's head offices, it forms part of a vibrant and popular commercial district that has been developed around Paddington Basin over the past decade or so. It is close to Edgware Road tube and the Paddington transport hub which will be further enhanced when Cross Rail opens in less than three years' time. BE has entered into a new 10 year lease with European Land at £60 per square foot.
As well as these acquisitions BE has taken a further 6,600 sq ft on the sixth floor at 107 Cheapside, EC2. This is in addition to its existing 13,400 sq ft that it opened in November 2015 and giving BE 20,000 sq ft on the same floor. The Company already operates a 19,600 sq ft serviced office centre on the second floor of this modern building close to St Paul's and the Bank of England. The centre's expansion reflects the strong demand for BE's high quality space and award-winning standard of service.