Serviced Office Space Takes The Hassle Out Of Relocation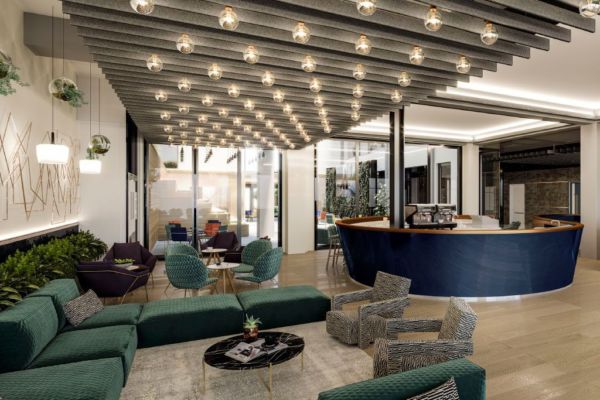 First of all what is a serviced office? A serviced office is an office that is furnished, fully equipped with IT and telecoms and managed by the serviced office provider. Serviced offices offer more flexible rental terms and shared services such as reception, copying, meeting areas and meeting rooms available by the hour.
Whether you are a start-up, small to medium sized business (SME) or a multi-national an excellent solution is to relocate to a flexible managed office space. Serviced offices are ideal when you need to expand the size of your office space, move closer to your customer base or even divest yourself of the financial burden of an inflexible property lease.
In most cases, individuals and companies moving into serviced offices enjoy the added benefit of leading edge IT and telecoms, office equipment and support services. In addition, many business centres also provide reception and telephone answering services and secretarial support. As a service-led industry, business centre operators are constantly developing innovative workspace designs, facilities and additional services in order to provide clients with the best possible working environment to help their own business grow and prosper.
Of course the real advantage of serviced offices is the flexibility, unlike traditional leases one isn't required to commit to a long term lease usually meaning a 3-5 year commitment, with serviced offices its possible to rent office space for as short term as a month to month or more commonly on a 12 month basis. The flexible lease terms also allow the clients to upsize or downsize when their needs change enabling them to react to the ever-changing economic climate and therefore not being stuck paying for office space they no longer require.
Other than the flexibility, the services and technology provided by the serviced office operators, one of the main benefits of renting a serviced office, is that the serviced office providers manage and run the office for you allowing you to focus all of your time on your business.
Costs for taking space at a business centre vary considerably depending on the location of the centre, i.e. city centre or out of town business park; the size of the office required and its physical location within the centre; together with the quality of the building and its décor. Costs are transparent and inclusive of all building, heating and lighting, reception, security, maintenance, redecoration, refurbishment and cleaning charges.
When you are looking for office space one should definitely consider serviced offices as an option. They offer immediate access to fully furnished and well-equipped flexible workspace in city centers and in key business districts. No capital investment is needed to buy or lease office equipment or furniture, allowing you to concentrate you time and resources developing your business from day one, while reducing your financial risk to the minimum rental period, which is usually three months rent.
Find out more about renting serviced offices online at CompleteOfficeSearch.com or by contacting one of our serviced office space specialists for further information: Contact us.