10 Top Tips for Finding Office Space for rent in London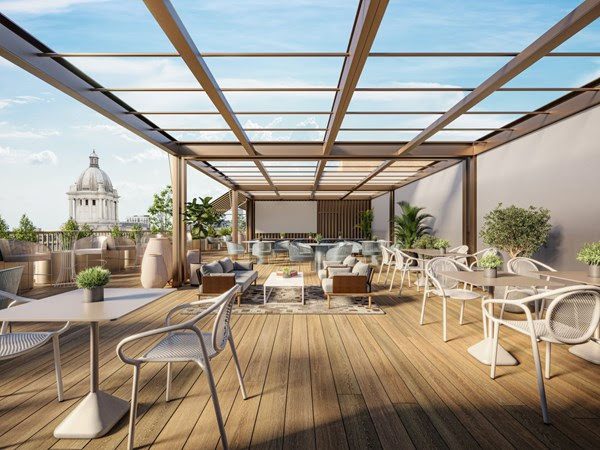 10 Top Tips for Finding Office Space for rent in London
Finding the perfect office space for rent in London can be an exciting yet challenging endeavour.
The competitive market and diverse range of options available can make the process overwhelming.
However, with the right approach and a clear understanding of your requirements, you can navigate the London office rental market successfully.
In this blog post, we'll discuss ten top tips to help you find the ideal office space for your business in the bustling city of London.
Here are ten top tips to help you navigate the process effectively:
Determine your requirements: Clearly define your office space needs. Determine the size, layout, location, amenities, and budget that align with your business goals. This will help you narrow down your search and save time.
Set a budget: Understanding your financial limitations is crucial. Set a realistic budget that not only covers the rent but also accounts for additional expenses such as utilities, maintenance, insurance, and business rates. Be mindful of allocating funds for any future growth or unforeseen costs.
Research locations: Consider the areas in London that align with your business needs and target audience. Assess factors such as transport links, proximity to clients, availability of amenities, and the overall business environment.
Engage with commercial property agents: Work with reputable commercial property agents specializing in office rentals in London. They have extensive market knowledge and can assist you in finding suitable options based on your requirements. Working with experienced commercial property agents can greatly simplify your search. These professionals possess in-depth knowledge of the London market and can guide you through the process, ensuring you find the most suitable office space options.
Explore online platforms: Utilize online platforms dedicated to commercial property listings, such as Rightmove, Zoopla, or commercial property portals specific to London. These platforms offer a wide range of office space options with detailed descriptions and photos.
Visit office space in person: Schedule site visits to shortlisted office spaces. Physically inspect the premises to assess its condition, layout, and suitability for your business. Consider factors like natural light, ventilation, mobile phone reception, and the overall ambiance.
Negotiate lease terms: Once you find a potential office space, negotiate lease terms with the landlord or property agent. Discuss rent, lease duration, break clauses, and any additional costs or responsibilities. Seek legal advice before signing any agreements.
Understand additional costs: In addition to rent, be aware of other costs associated with office space. These may include service charges, business rates, insurance, utilities, and maintenance fees. Consider these expenses in your budget planning.
Seek flexibility: Consider flexible office space options, such as co-working spaces or serviced offices, which can provide shorter lease terms, shared amenities, and a more scalable solution for growing businesses.
Read the lease/license agreement carefully: Before signing any lease agreement, carefully review all terms and conditions. Pay attention to clauses related to rent increases, maintenance responsibilities, permitted usage, and exit provisions.
Remember, finding the right office space takes time and careful consideration. Conduct thorough research, seek professional advice when needed, and be patient in your search to ensure you secure a space that meets your business requirements.
Finding the ideal office space for rent in London requires careful consideration of your business needs, a realistic budget, thorough research, and effective negotiation.
By following these ten top tips, you'll be well-equipped to navigate the London office rental market and secure a space that aligns with your goals.
Take your time, stay focused, and remember that the perfect office space is out there waiting for you in this vibrant and dynamic city. Good luck with your search!
If you want to compare hundreds of flexible office space options in London, speak to Complete Office Search's Flexible Office Solutions team. It won't cost you a penny and they'll manage your office search from beginning to end.
You can reach our flexible workspace team on 0203 633 2373.
#FlexibleWorkspaceSolutions #ServicedOffices #ReadyToUseOfficeSpace #CoWorking #BusinessCentres #ExecutiveSuites #WorkspaceOnDemand #Offices #OfficeSpace #ScalableWorkplaceSolutions #FlexSpace #ServicedOfficeSpace #EnterpriseSpace #London #OfficeBroker #CompleteOfficeSearch